You are here
Close collaboration with industrial players and research organisations
Bordeaux INP: a major player in scientific and technological research and transfer in the region. Bordeaux INP's development strategy is based on very close ties with prestigious research organisations and the socio-economic world. These ties help the open the institute to the region, to better understand local needs and promote its scientific and technological expertise.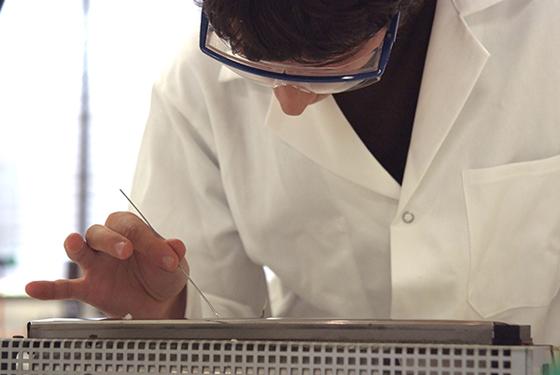 Participation in the institute's decision-making bodies (board of directors, scientific advisory board, advisory board etc.)
Active participation in teaching: over 600 teachers from the industrial world
Consultants and expertise for research projects and training programmes
Business forums, meetings, and trade conferences throughout the year
Offers for internships and final projects
Career opportunities
Research partnerships: PhDs, contacts, co-funded projects, European programmes, joint bidding etc.
With a shared vision of science, respectful of mankind and environment, L'Oréal Research and Innovation and the Laboratoire de Chimie des Polymères Organiques (CNRS, Bordeaux INP, university of Bordeaux) have decided to join forces and lead researches on the development of innovative polymers, to answer tomorrow's challenges.